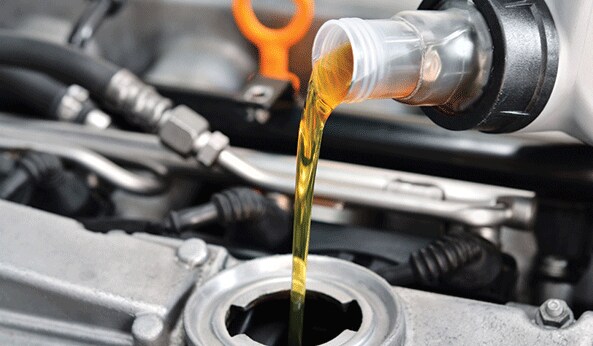 When you schedule an oil change with our service department at AutoFair Hyundai in Manchester, New Hampshire, we only use approved Hyundai parts and fluids. While our certified Hyundai technicians are trained for Hyundai vehicles, there able to conduct oil changes on whatever make or model vehicle you own. We'll get you in and out as quickly as possible when we perform an oil change for you. We know your time is just as important to you as your vehicle.
At AutoFair Hyundai in Manchester, NH our service department does more than simply change the oil and filter. We check the other fluid levels, the condition of your belts, hoses and tires, too. We'll tell you if it's time for a tune up or if a belt needs to be replaced. We won't ignore a minor problem until it turns into a major, more expensive repair down the road. That's because we care about the level of service we provide. Our highly trained mechanics want to ensure you get the best performance from your vehicle. We won't perform any additional maintenance without your authorization and we'll always give you a fair estimate before we do any work. 
At AutoFair Hyundai in Manchester, NH our service may start with a simple oil change, but it extends way past that to all your automotive needs. Your safety, your vehicle performance and getting the longest life possible out of your car are all important to us. That's because our main goal is your satisfaction. We'll document all the maintenance we perform on your car for your records so you get the best resale value possible. We know you'll keep coming back if you're satisfied with the service we provide. That's motivation to keep your car performing at it's best. After all, your service is our service at AutoFair Hyundai in Manchester, NH.
Scheduling Your Service Appointment