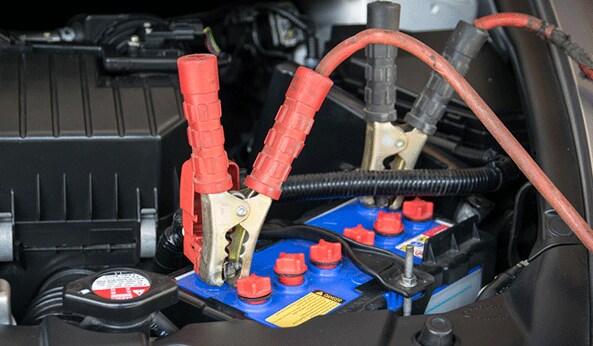 Did you know the climate where you live can affect the life or your battery? It's true, warmer or hot climates can significantly reduce the lifespan of your battery. Even if you live in a mild climate like New Hampshire, your battery is most likely to fail in the summer months. However, if you're planning to head south for your summer vacation, you may want to take your vehicle in to our service department at AutoFair Hyundai in Manchester, New Hampshire to make sure your Hyundai is ready for that long haul. Because hot, long trips can do a number on your battery. We'll test your battery and make sure the terminal posts are clean and free of any acid residue and the water level in the cells of any traditional battery are topped off. We won't let you leave until we're sure your ready for your trip.
Our service department at AutoFair Hyundai in Manchester, NH realizes your worst nightmare is to be stuck far from home on the side of the road with a dead battery. Once your battery is dead it won't hold or maybe even accept a charge. Your road side assistance will only attempt to charge the battery and offer you a ride to the nearest repair shop or parts store for a replacement that you'll probably end up paying too much for. Check the battery terminal posts yourself make sure they're hand tight and clean and clear of any corrosion and you'll extend the lifespan of your battery saving your self some money.
If you do wind up needing a replacement battery, drop by our service department at AutoFair Hyundai in Manchester, NH and we'll get back on the road with a recommended Hyundai approved battery for your vehicle. Even if you don't own a Hyundai we'll be able to replace your battery with a quality battery at a guaranteed low price with the recommended Cold Cranking Amps. That's because we want you to keep coming back for all your car care needs. If you do we know we're doing things right. If you're satisfied with the level of service we provide try to remember that's no accident. After all, your service is our service at AutoFair Hyundai in Manchester, NH.
Scheduling Your Service Appointment